We now offer rental kit here
Charters in the UK and Abroad have been postponed until further notice
We are proud to launch the UK's first spearfishing charters targeting wrecks, outer reefs, lighthouses and all those places that seem out of reach unless you have a boat and a lot of experience at sea.
Ever fancied Spearfishing the best waters around the UK but could never get to the spots or lacked the facilities, now you can with either a private charter a professionally guided spearfishing tour.
Our charters are skippered by people who have dedicated their lives to fishing, either commercially or through tourism.  They know the marks, they know the times of year, they now how to get enough fish on the boat to ensure you come back again 🙂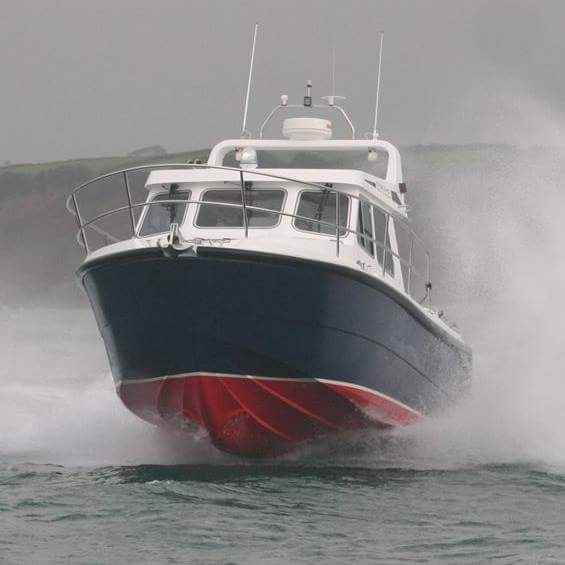 We currently operate our charters throughout Dorset, Devon and Cornwall but are expanding all the time.  Out boats range from ribs to 35 foot sports explorers.  We'll use the best boat for the job and aim to hit all pricing points so there is something for everyone.
More than anything else, we want to make offshore reef and wreck spearfishing assessable to everyone.
If you have experience in fishing charters and think you can offer our clients something exception then please get in touch and let us know.
If you are looking for spearfishing charters abroad then click the link to our sister site where you can find information on spearfishing in Baja California, Mexico, the Azores, Ascension Island, Zanzibar, Madagascar and much more!
Specific spearfishing training:
Deep water diving: Do you want to train so you are more comfortable at depth?  This is your perfect opportunity and you can buddy with one of our spearfishing instructors while you practise.   Trips abroad can impose daunting depth challenges and one things for sure, it's better to get your training done in a safe controlled environment then when you're closing in a 100kg tuna!  Just email in to discuss your requirements and we can talk it through.
Big game spearfishing preparation:  Tackling the big game means big guns and float systems.  Most people don't know that a properly rigged float system is about 50% responsible for landing your giant fish, shooting it is often only part of the battle.  Don't lose your fish of a lifetime, get prepared and trained for your adventure.  Know your equipment and what to change, when and where.  We can supply most blue water gear and big guns to get that training out of the way so when you land in warmer waters you can focus on hunting instead of faffing with equipment.
UK spearfishing courses:  We can run these courses from boats no problem and this often gives us access to territories inaccessible via the shore dives.  To learn more about our courses click here
Spearfishing Charter destinations:
Spearfishing charters Cornwall
Spearfishing charters Dorset
Spearfishing charters Devon