The Ultimate Guide to Flying for Free through Avios Points: A Spearfisher's Strategy
(99% of what you need to know in under 600 words-ish)
As a passionate spearfisher and traveller, you can combine your love for underwater adventures with a tactical spending strategy.  You can fly for free using Avios points and it's far easier than you think.
This is how I have free business class flights booked for my upcoming spearfishing trip and it didn't cost me anything in either time or money.
Avios is the travel rewards currency offered by British Airways and its partner airlines (basically airmiles).
By following these steps, you'll learn how to accumulate Avios points through everyday spending, ultimately earning yourself complimentary flights to anywhere BA and its partner airlines fly to.  Norway, Mexico and East Africa are all dream spearfishing locations you can get to, for free, with Avios. Example = London > Mexico: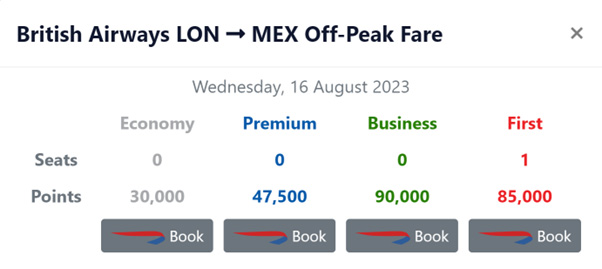 Only one seat available – because I'm looking at flights today!
Step 1: Open a free British Airways 'Executive Account'.
Click here: https://www.britishairways.com/en-us/executive-club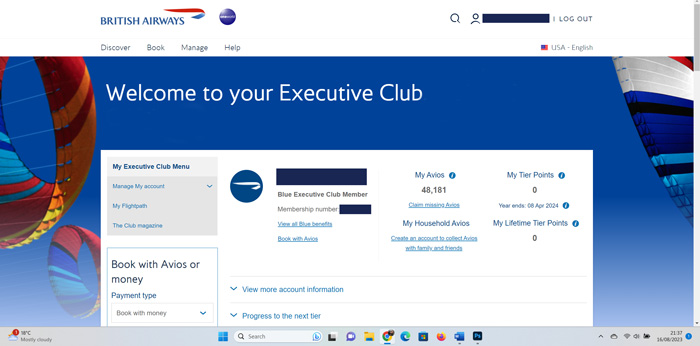 This is simply where your Avios Air miles will be stored.
Step 2:

  Take out a free American Express Card and pay zero interest.
Click here: https://americanexpress.com/en-gb/referral/tONYEbxvN?XL=MIANS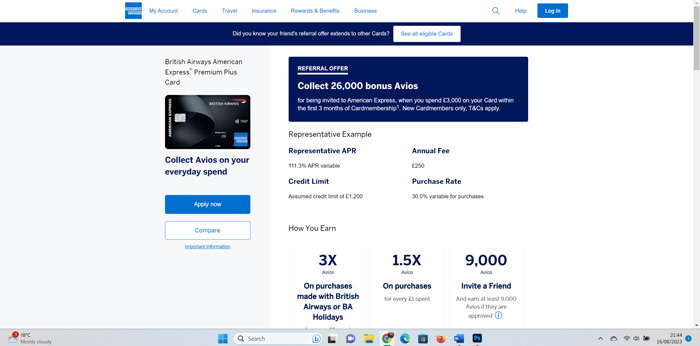 This is the key to starting the harvest.
Gone are the days when nowhere accepted Amex cards in the UK.  Supermarket, fuel stations, Amazon etc will happily accept this card. Set it to your default Paypal payment card instead of your bank  and just use it instead of your debit card.
Do you buy materials for work? Pay via the Amex.
Family or friends have some big purchases coming up? Work something out.
If you can get creative, then your points will mount up rapidly.
You get a massive introductory Avios bonus for joining using our link, and you get a FREE flights voucher once you have put £9,000 through it –  that's on top of all the other airmiles you have just collected!
You get 1 point for every £1 you spend on the free Amex or for the more determined, 1.5 points for the black version that costs an annual fee.
The black card has a voucher that can be used in business class, while the blue cards voucher is limited to economy.
The customer service supplied by American Express is second to none and we guarantee it will put your bank to shame.  You get skilled customer service operators on the live chat in seconds and they come from an era before outsourcing became the common cost-cutting practice.
Remember you only pay interest if you don't clear the balance at the end of each month.  So just set it to be cleared on the app and forget about it.  If you struggle with money management, don't read on.
This referral link gets you 26,000 free points on signup. That's just 4,000 points away from a flight to Mexico!  Are you beginning to see how easy this is yet?
https://americanexpress.com/en-gb/referral/tONYEbxvN?XL=MIANS
Step 3: Use the online BA shopping portal multiplier
Click here: https://www.shopping.ba.com/retailers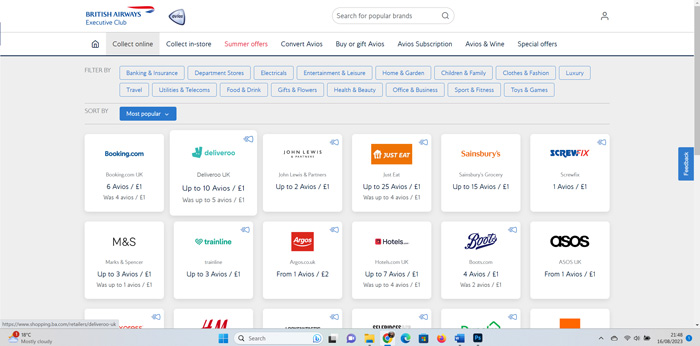 Now you have your Amex card, you can multiply the amount of points you get by doing your online shopping through the BA portal.  This is an immense way to multiply the points you get from online shopping that you'd do anyway. Clothes, electronics, insurance are all on there.  I took out some travel insurance for a family member and got 16,000 bonus Avios on top of the Avios I got for putting it on my Amex!
Step 4:  Got a business? Get the £99 business card via Capital On Tap (Visa)
Click here: https://cashback.capitalontap.com/referral/?promo=2REFG269K14&referrer=SPEARFISHING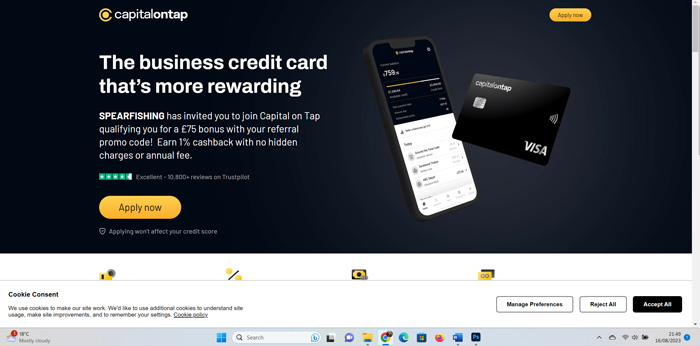 It costs £99 for the 'Rewards Plan' that gives you Avios points but with our referral link above you'll get £75 cashback.
If you have your own business then harvesting Avios points can be a very swift endeavour.  Many suppliers, materials and monthly payments can be set to this card.  There is no free flight voucher for this card but you know your business and how much you spend so you do the maths!
And that's it, it's that easy. Just switch your debit card spending to your new American Express and with a normal amount of spend you should easily be able to get a free couple of trips each year. Now your only problem is deciding where to go!
Part 2: How to spend your Avios to get the most value for your efforts – coming soon