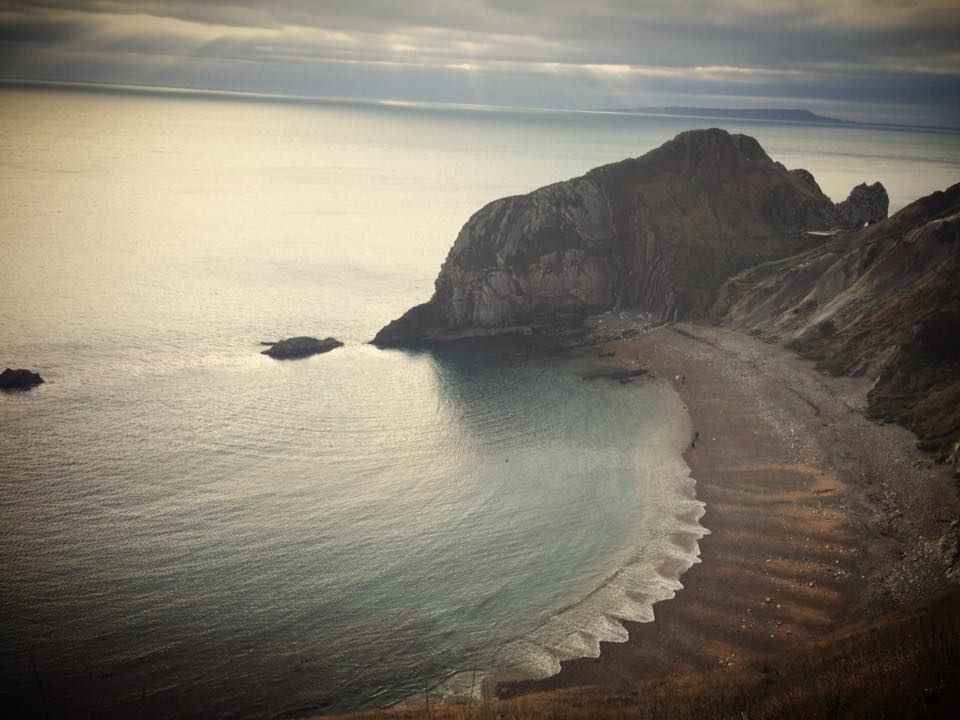 Remember being armpit deep in rock-pools at your local beach? Fishing around for tadpoles and other amphibians in your local pond ……then progressing to a fishing net; soon replaced by your first fishing rod and reel? That primal instinct to hunt and gather fueled by adventure, curiosity and your competitive nature.
Maybe you've tried clay pigeon shooting? Paintball? Archery? Or even been lucky enough to have enjoyed the clear waters of the Mediterranean whilst donning scuba gear?
If you're still reading this with interest, then welcome to the world of 'spearfishing'.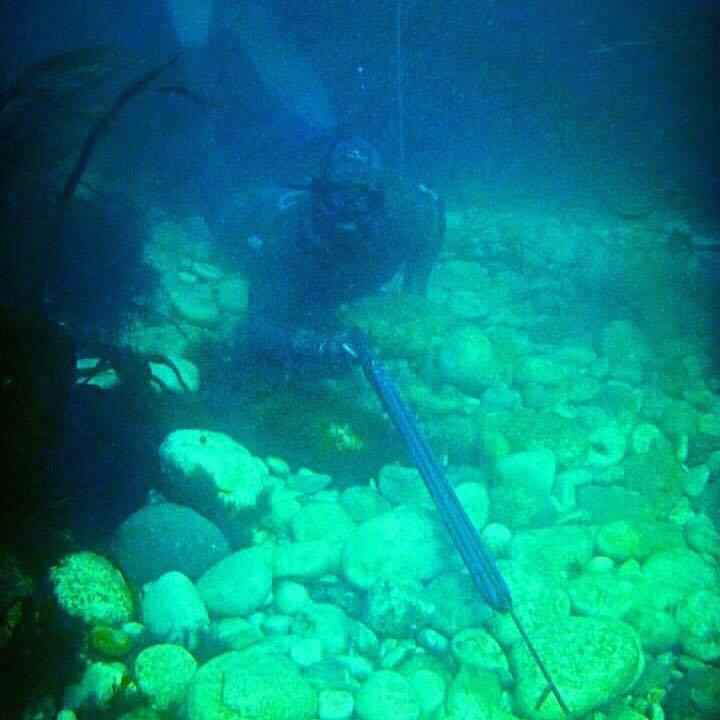 Spearfishing UK offer you a unique experience through spearfishing courses and experience days to be at one with nature, freediving and spearfishing in and around the beautiful clear waters of the Dorset Coastline. There is nothing more satisfying than hunting and foraging for food whilst being immersed in water under one breath hold.
Spearfishing is ethical, sustainable and does not impact on the biodiversity of marine life like other fishing practices can do. Due to the beauty of you sighting and targeting your own species, there is no damage to life that are not desired for the table. You are not using indiscriminate nets or traps that would otherwise single out species undersized or not required for your hunt. You are simply armed with a spear gun and focusing on the object of your pursuit.
Dorset is a mecca for spearfishing and thus a significant number of the UK's top spearo's are based in the area. The reason for its popularity is for its hidden gems: secluded coves, thriving reefs, clear waters and its bio diversity of fish and invertebrates.
The Dorset coastline is also home to the rare spiny seahorse, pipefish, triggerfish, dolphins, basking sharks, porbeagle  sharks and seals to name a few. So plentiful marine life to observe or even join you on your spearfishing adventure.
We digress… back to hunting and gathering, the biggest attractions in Dorset for spearos are obviously the fish; namely 'the bass' which can often be encountered being as large as 10lb and more! The other attraction is Dorset's diverse and many beaches that cater for all levels of experience from beginner (safe shallow reefs) to the more experienced and competent divers (deeper reefs and tidal kelp beds).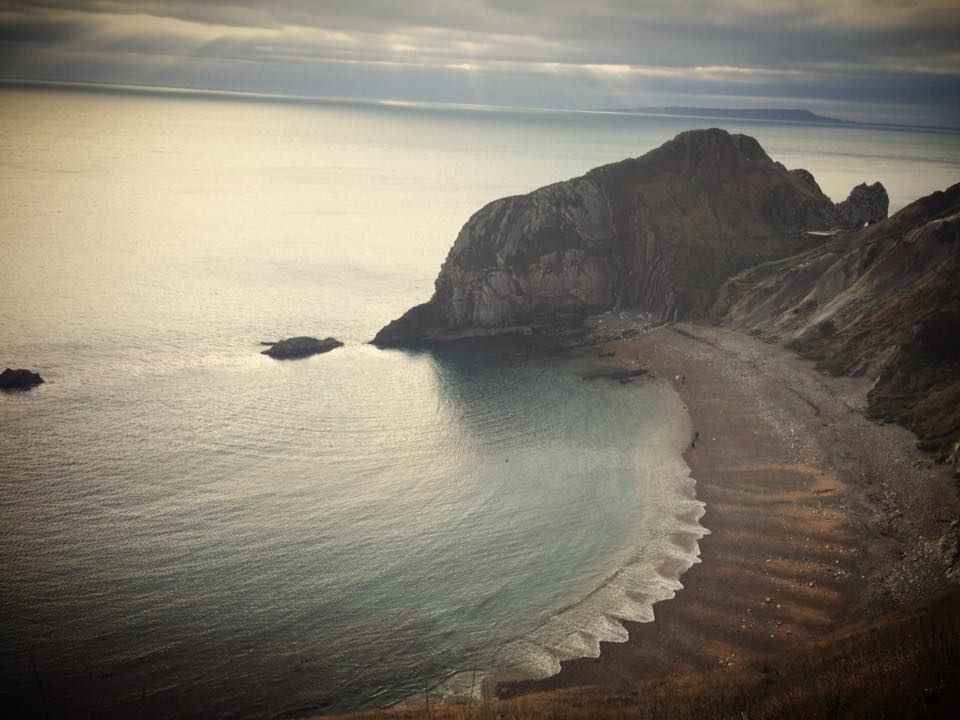 Spearfishing Portland Harbour
Portland harbour is an ideal location for the complete novice to the moderately experienced spearo. The vast majority of the harbour has very little tidal movement and is sheltered from the prevailing South West winds making it a relatively safe relaxing dive. Portland harbour offers safe and easy access to the water and with its numerous beaches opens the opportunity to hunt for an array of target species. These may include lobsters, spider crabs, edible  crabs, scallops, mussels, prawns/shrimps, razor clams, bass, mullet, pollock, black and gilt head bream, plaice, dabs, flounder, sole, turbot, brill, and if you are lucky, even an angler fish (monk fish). The other great advantage of the harbour is its close proximity to the town centre of Weymouth, a thriving coastal town which benefits from its own train station, Blue Flag awards, and great shopping potential if the family have come along to join you for the adventure too!
Spearfishing Church Ope Cove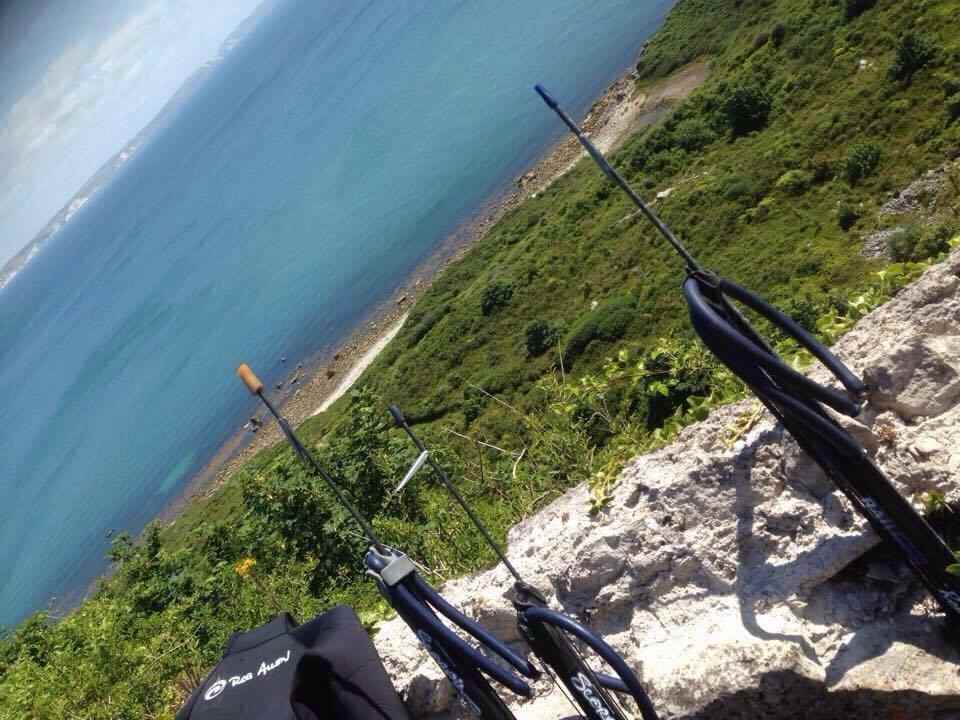 With its quirky pirate's graveyard and long winding steps, it offers a beautiful scenic and safe dive for the intermediate or fit, confident beginner.  Hunting in the shallow kelp beds, diving the deep, rocky terrain, or hunting flatfish over the sandy bottom, the choice is yours! Church Ope Cove offers variety and interest to suit all. I would highly recommend the Cove for stealth hunting in the shallows targeting large mullet, and the sandy open water for some specimen sized Sole. The small town of Easton is situated just above the beach and offers plenty of pubs, shops and even a museum to keep all the family occupied.
Spearfishing Portland Bill
Portland Bill is the epicentre of UK spearfishing and offers an adrenaline fueled, exhilarating deep water dives that are not for the inexperienced or faint hearted. With descents of up to 30 meters,  your body will endure some extreme physiological changes, however, this can often be rewarded with some once in a lifetime catches. I have personally seen Bass of up to 20lb!! And Pollack not far off this size. As well as all the previous species discussed at Portland, you can also experience sightings of tuna and Porbeagle sharks. Portland offers a somewhat quirky tourist experience with its traditional public houses, stone quarries, museums, military areas and the landmark Portland Bill lighthouse. One word of advice; don't say the word 'Rabbits' in the vicinity of the locals……
Points of Interest in Dorset
The Jurassic Coastline is situated along the heart of the Dorset coastline; Charmouth beach is the focal point for many a dinosaur fossil find of significance.
Chesil Beach is a dramatic shingle bank that stretches for 16 miles. It is very popular with anglers and families alike due to its accessibility and mackerel shoals which frequent the shores in the summer months.
The Fleet lagoon and Abbotsbury Swannery
The fleet is a beautiful narrow saltwater tidal lagoon that stretches for 10 miles and is home to a diverse array of UK marine and birdlife. Well worth a visit is the Abbotsbury swannery; featured many a time on BBC spring watch.
Kimmeridge Bay
Kimmeridge Bay lies within the Purbeck Marine Wildlife Reserve which is a voluntary no take zone and if rock pooling takes you back to your childhood, then this is the place to visit due to its shallow waters and ease of access to those rocky creepy crawlies!  During the summer months, it boasts excellent dives sites including the Underwater Nature Trail. Visibility is excellent due to its lack of sand coupled with a lack of tide and not much current. Increasing in the areas' popularity is windsurfing and surfing so this may appeal to the more adventurous family members. Please note the owners of the Smedmore estate have banned those with spearguns from accessing kimmeridge bay via their land. If you rock up to Kimmeridge Estate with spearfishing kit, expect to be turned away and please abide by their rules, be courteous as there are plenty of other places to spearfish.
Lulworth cove and Durdle door
The Lulworth estate covers 20 square miles, 5 miles of which are world heritage Jurassic coastline. It is home to 60% of the UK's butterfly species, the estate even has one named after it; the 'Lulworth Skipper'. It is also home to the Dartford Warbler and corn Buntings.
Click here to see spearfishing course prices and more