Born in the UK back in 1977 Tony Eynon has been spearfishing exhaustively for the past decade.
Background to present:
Disheartened after sea angling for 10 days and not getting a single bite he went of to purchase some snorkelling gear to see if he could actually find any life down there under the waves.  The shop had a speargun over the counter like a Wild West style saloon.  After discovering he didn't need a license to buy the gun, he made the purchase and set off to seek his subaquatic fortune.  After tagging two 2 great fish on his first dive, he was hooked unlike all the fish he never caught with a rod and line.
10 years on and he has spearfished around the world, fended off 18 foot tiger sharks amongst others and broke world records.  One world record was for the pacific sail fish.  A 128lb monster battled out from the depths of the remote oceans of Ascension, a military run Island in the middle nowhere.  However he didn't realise it smashed the current record until it was on the BBQ, needless to say it's a sore subject  🙂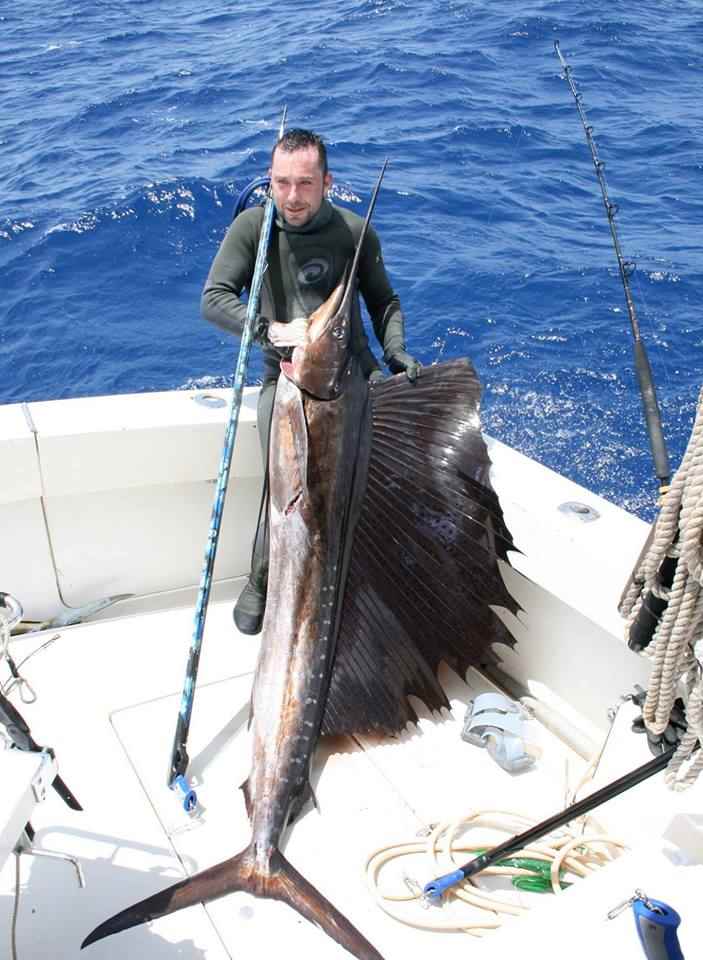 Outside of spearfishing he is the CEO of multimillion pound company which has also allowed him to invest heavily into the sport, to both raise its popularity in the UK and to import great spearfishing gear.
He is now the sole UK distributor for two of the top spearfishing brands Rob Allen & Riffe.  He arranges the most extreme spearfishing holidays on the planet and offers courses, both personally and through a network of his instructors.