Spearfishing Courses
Hunt sea bass, swim with basking sharks and catch your first lobster! Everything is possible along the beautiful coastline of the UK.
Swim in the UK's clearest waters and explore this underwater adventure playground first hand, safe with the knowledge you are being looked after and being professional trained to be an effective underwater hunter.
In our spearfishing courses we coach everything you need to know from the correct freediving techniques to understanding fish behaviour to allow you to hunt each different species proficiently.
Click to find out about our spearfishing courses before you book.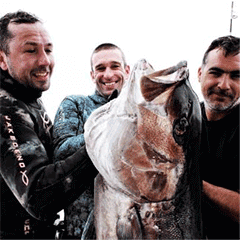 Showing the single result